Welcome to Cyndi McKenna's Side Hustle Yogi
Earn a Side Hustle Income . . . with the Grace of a Yogi
Side Hustle Yogi offers . . .
Digital Marketing Courses
Serious about replacing your income or creating a $100,000+ lifestyle? This is it.  Start a new online business or bring the power of digital marketing to your existing affiliate marketing, coaching, e-commerce or authority business. A Million-dollar+ earner and award-winning affiliate marketer has crafted a no-fluff program maximizing the cutting edge of marketing wisdom. Perfect. Click for an invite to a Free Webinar Training.
Real People, Real Results
The easiest and most affordable online business to start as a side hustle – when you are still working a job – and how to do it step-by-step to build your own web-based income over a realistic 6-30 months.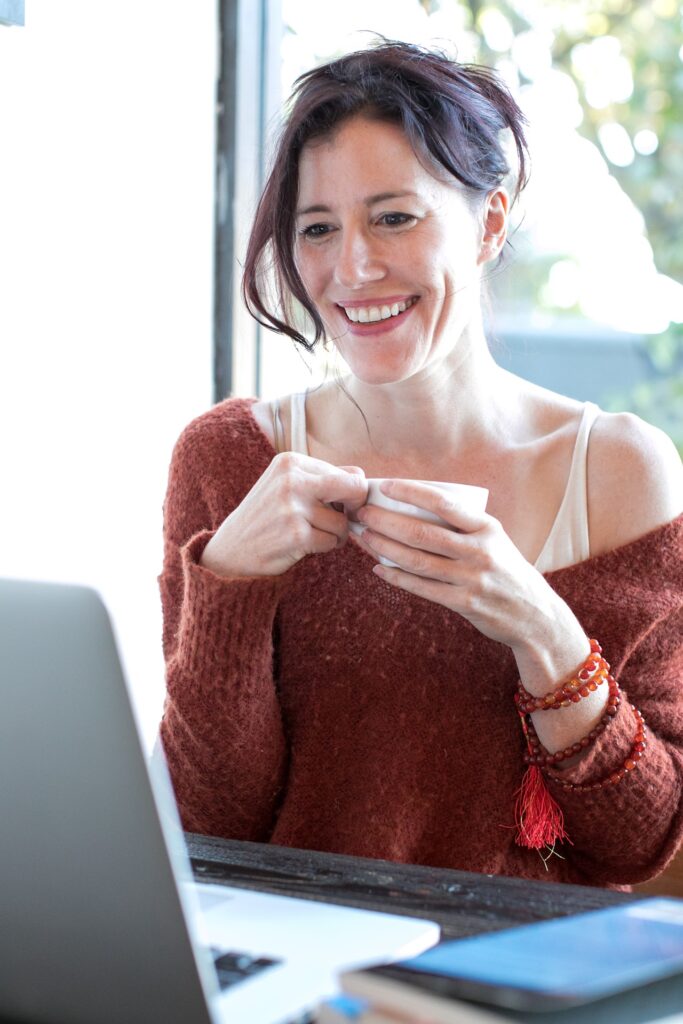 Yes, you can earn an income with a side hustle and keep your sanity!
SideHustleYogi.com is my gig to help others earn money online through the most proven method so far: affiliate marketing.
You'll find stories of my journey of embodying the laptop lifestyle I've always wanted, but up until 2019, I hadn't fully embraced.
With a B.A. in Advertising and Public Relations and A.S. in Sales & Marketing, I always had an angle on the basics of what was needed online, but I got distracted by 'shiny object syndrome'! While I love to explore all the new ways to market – the web is REALLY amazing that way! – it doesn't help you earn money if you don't stick with one plan long enough to realize its potential.
I'm doing that now – with certainty – and really excited to be focused and moving ahead steadily. The platform I've chosen to hone my affiliate marketing skills and host my websites is great for newbies at earning money online as well as experienced marketers.
Join me and let's get our side hustle on!